Hours by Appointment


(262) 515-7035
To help provide you with the best therapy treatment and a pleasant overall experience, please read the following Healing Muscle Therapies' policies:


POLICIES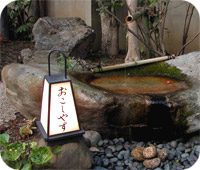 Tranquil Environment


To help provide for a relaxing, stress-free session and tranquil environment, we ask that clients turn off or mute cell-phones prior to treatment and keep conversation levels low.



Cancellation Policy


If you need to cancel your appointment, please provide at least 12 hours advance notice. Canceling more than one session less than 12 hours in advance may result in a charge of 50% of the session fee.



Late Arrival


We strive to begin and end each client session on time. Please call if you anticipate a late arrival. Arriving late for your appointment may result in a shortened treatment charged at the full cost of your reserved session.



Type of Service


Healing Muscle Therapies is an allied healthcare service and is NOT in the adult entertainment industry, which often uses the words "massage" or "massage therapy" in their advertising. Please be assured that we do NOT provide services of this nature.



Disclaimer


Healing Muscle Therapies reserves the right to update fees, policies and specials without prior notice.
For more information or to schedule a therapeutic treatment, please call
(262) 515-7035